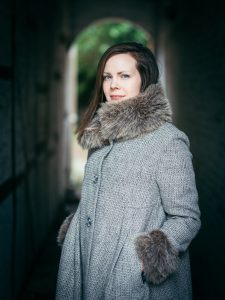 I'm Lou, a writer of young adult contemporary fiction with speculative twists.
I grew up in the Midlands and now live in the sunny south east of England with my partner and our two small dogs. When not hunched over my keyboard I can be found hunched over craft projects or curled up somewhere cosy with friends. My posture is fantastic.
My debut young adult novel, The Eternal Return of Clara Hart, was published by Little Island in August 2022 and was shortlisted for the 2023 Yoto Carnegie Awards, Branford Boase Award and YA Book Prize as well as being a Kirkus Prize finalist.
I'm represented by Becky Bagnell at Lindsay Literary Agency.